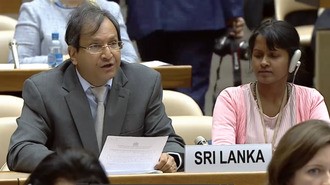 Sri Lanka has pledged US $ 50,000 towards the fund to assist the Rohingaya refugees and the host community in Bangladesh.
This pledge was announced by the Permanent Representative of Sri Lanka to the UN Ravinatha Aryasinha, at the Pledging Conference for the Rohingaya Refugee Crisis held today (23.10.2017) at Palais des Nations in Geneva.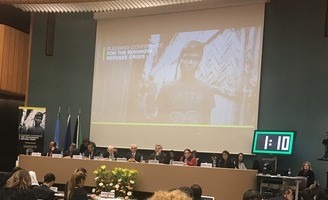 Sri Lanka commended the Government of Bangladesh for hosting the Rohingaya refugees including the recent influx, under challenging conditions. It was noted that the humanitarian exigencies of the Rohingaya refugees have to be the shared responsibility of the international community due to its sheer magnitude.
Permanent Mission of Sri Lanka
Geneva
23 October 2017