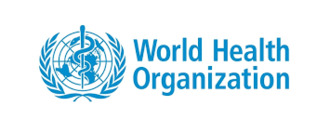 Several delegations congratulated Dr. Rajitha Senaratne, Minister of Health, Nutrition, and Indigenous Medicine of Sri Lanka on being elected as a Vice-Chair of the Executive Board (EB) of the World Health Organization (WHO) for a term of one year during the 143rd session of the EB/WHO held in Geneva from 28-29 May 2018. Sri Lanka currently serves as a Member of the Executive Board, elected for a term of three years in May 2017.
Members of the South East Asia Region (SEAR) unanimously nominated Dr. Rajitha Senaratne to the post of Vice-Chair from SEAR.
Dr. Senaratne thanking the Executive Board on his election, emphasized the necessity of learning from the experiences of peers, while sharing Sri Lanka's experiences with them towards achieving Universal Health Coverage, a goal agreed in the UN Development Agenda 2030.
During his participation of the 71st session of the World Health Assembly (WHA71) and the 143rd session of the Executive Board meeting (EB143) of the WHO, Sri Lanka received special compliments as a country which has taken progressive measures towards realization of SDG 3-Universal Health Coverage and launched bold initiatives on control of NCDs and access to affordable medicines.
Minister Senaratne had been invited to address the Panel Discussion – 'Saving lives, Spending less: A Strategic Response to Non-Communicable Diseases (NCDs)' jointly organized by the WHO and the WHO Goodwill Ambassador for NCDs Mr. Michael Bloomberg, on the sidelines of WHA71 in recognition of Sri Lanka's achievements in the health care sector under his stewardship.
Permanent Mission of Sri Lanka
Geneva
30 May 2018