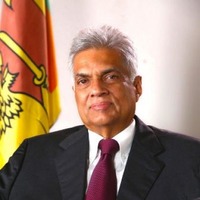 This year, we celebrate 70 years of independence from colonial rule. It is an occasion for us to remember that we were only able to achieve independence with the participation of all communities coming together towards a common goal.
It is our responsibility to keep in mind that true independence is only possible when we can unite as one nation, rising above political, religious and ethnic differences. Only then is independence truly significant and meaningful to all.
Freedom is fulfilled when human dignity and spiritual liberty is attained - in addition to social, political and economic freedom.
Since being elected to power, our Government has consistently focused on creating the right social and political climate needed to build a society that is indeed free and stable.
Under a theme of One Nation, the 70th Independence Day celebrations that are held today, reflect our legacy as a free nation. My hope is to see all Sri Lanka unite as one to sustain freedom for all.
Let's strive to be a people truly committed to our nation's progress on this Independence Day.
Ranil Wickremesinghe
Prime Minister