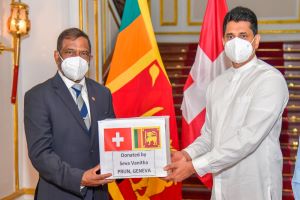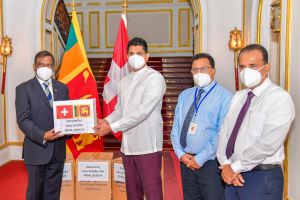 The Seva Vanitha Unit of the Sri Lanka Mission in Geneva comprising staff members and spouses through various fund raising activities collected the necessary funds and donated 8 Oxygen Concentrators to be used in government hospitals in Sri Lanka treating Covid-19 patients.
The donation was presented at a ceremony held at the Foreign Ministry in Colombo. Foreign Secretary Admiral Prof. Jayanath Colombage handed over the donation to State Minister of Production, Supply and Regulation of Pharmaceuticals Prof. Channa Jayasumana and Secretary of the State Ministry Dr.R.M.S.K.Rathnayake.
State Minister Prof. Channa Jayasumana who accepted the donation appreciated the efforts of the Mission staff members and spouses to raise funds to save lives during the Covid-19 pandemic in Sri Lanka.
Foreign Ministry
Colombo
18 November, 2021