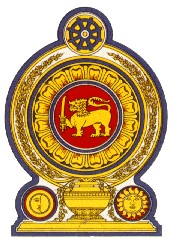 Please be informed that as per the instructions received from the Foreign Ministry, Colombo, today, 06.04.2021, the procedure for inbound travelers to Sri Lanka has been revised with immediate effect as follows :


a) The following categories of persons will be permitted to enter into Sri Lanka without prior approval of the Foreign Ministry and the Civil Aviation Authority:
- Sri Lankans
- Dual citizens who travel on Sri Lankan passports/Emergency Travel Documents
- Spouse of a Sri Lankan who is a foreigner
- Unmarried children of Sri Lankans who are foreigners
- Sri Lankan seafarers arriving by air


b) The respective Airlines will facilitate the travel of above persons in consultation with local authorities in Sri Lanka.

c) All passengers are required to adhere to the Health Protocols/ Guidelines that are applicable at the time of arrival. Currently applicable health guideline issued by the Ministry of Health on 6th April 2021 can be accessed at https://www.lankamission.org/2013-08-29-07-25-36/mission-statements/3016-new-quarantine-measures-for-travelers-arriving-in-sri-lanka.html.

The Mission website (www.lankamission.org) will be updated in case the applicable health guidelines are revised by the Ministry of Health.
In view of the above, it is no longer necessary to obtain a prior approval from the Foreign Ministry thorough this Mission for your return to Sri Lanka for the above categories of persons.


Permanent Mission of Sri Lanka
Geneva, Switzerland
06.04.2021