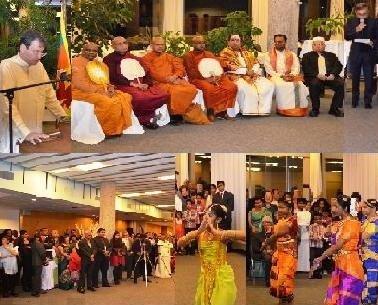 Sri Lanka's Permanent Representative to the UN in Geneva, Ambassador Ravinatha Aryasinha has called on Sri Lankans living abroad "to contribute towards moderating the negative narratives propagated against Sri Lanka – by clarifying genuine concerns and debunking the falsehoods".

The Ambassador made these observations when he addressed the 65th Independence Day celebrations attended by Sri Lankans living in Geneva and surrounding cities, held last week at the 'ILO Headquarters in Geneva'. The event organized by the Permanent Mission of Sri Lanka in Geneva, and attended by around 250 members of the Sri Lankan community, showcased Sri Lanka's religious & cultural diversity.


Full Address by Ambassador Aryasinha........