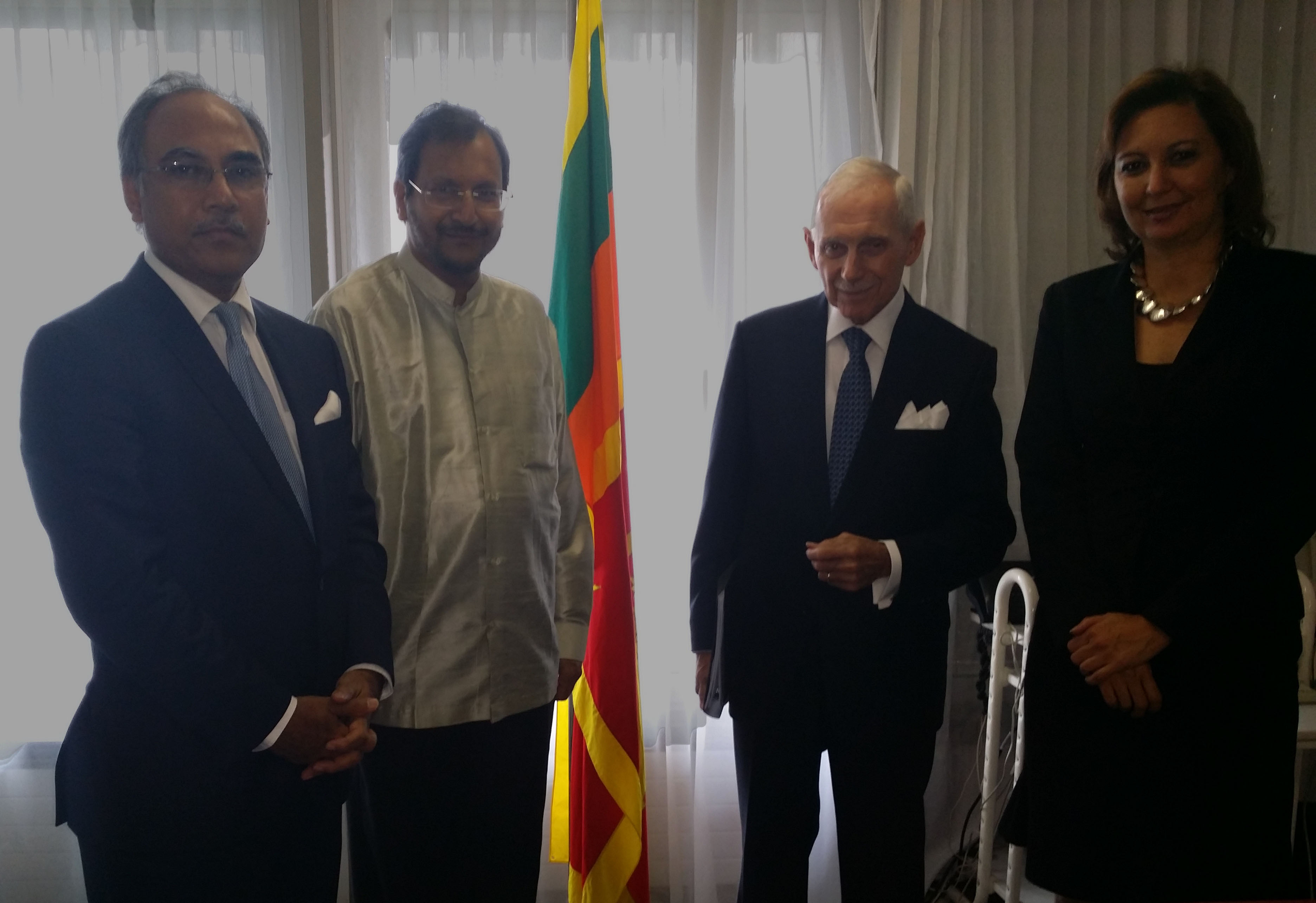 The Chairmanship of the Colombo Process was
transferred from the Government of Bangladesh to the Government of Sri Lanka during a meeting held at the
Permanent Mission of Sri Lanka in Geneva on 21 October 2013.
The Colombo Process is a Regional Consultative Process on the management of overseas employment and contractual labour for countries of origin in Asia, which was initiated at Ministerial Consultations for Asian Labour Sending Countries held in 2003 in Colombo. The group includes Afghanistan, Bangladesh, China, India, Indonesia, Nepal, Pakistan, the Philippines, Sri Lanka, Thailand and Vietnam, and has met in Manila (2004), Bali (2005) and Dhaka (2011) to review and monitor the implementation of previous recommendations and identify areas for future actions. The Geneva headquartered International Organization for Migration (IOM) serves as the secretariat for the Colombo Process.


Speaking on the occasion Sri Lanka's Permanent Representative to the UN in Geneva Ravinatha Aryasinha saidwith 21% of its working population working overseas and 46% of them women Sri Lanka takes the issue of labour migration very seriously and will bring to bear Sri Lanka's experience on the Colombo Process. Noting that while the Colombo Process countries are in some instances competitors, Ambassador Aryasinha said Sri Lanka believed that the whole is greater than the sum of its parts and that their collective voice will be stronger than any individual voices. He said building on the accomplishments of Bangladesh, Sri Lanka in consultation with the membership of the Colombo Process, will evolve a road map on action to be undertake in the course of their chairmanship where member countries can optimize their mutual benefit.