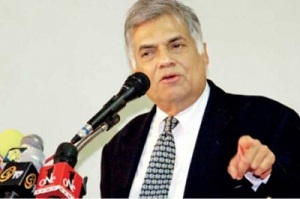 Cabinet has approved a proposal of the Prime Minister Ranil Wickremesinghe, as the the Minister of National Policies and Economic Affairs to establish an office for the missing persons.

The decision has been reached according to the strong requests received from the families of the missing persons asking the true information on disappeared or missing persons.
Establishing this office will enable such families to reunited, closure with regard to such disappearance, or granted with reparations and other relief and support.
According to the proposal the office on Missing Persons will be established by a parliament act with the view of search for and trace missing persons and identify appropriate mechanisms for the same, submission of recommendations to authorities to take measures on missing persons, protect the rights of missing persons and their relatives, identify channels that missing persons and their relatives can obtain reliefs and inform them the same, and to collate data related to missing persons obtained by government institutions and other institutions and centralize all available data within its database .
Courtesy: www.news.lk