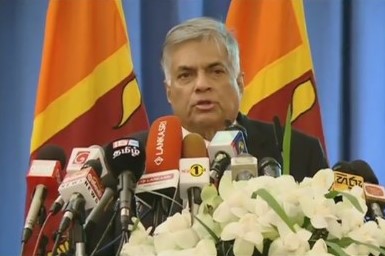 The government is endeavouring to obtain the support of its criticizers to make its 2016 social and economic development programme a success, Prime Minister Ranil Wickremesinghe said today.


In a special statement during a New Year reception at Temple Trees, Mr. Wickremesinghe said "We don't have to stop our social and economic development programme in the face of criticism but will continue our journey in a way these criticisers also join hands with us.
He said this development programme would cover the entire country from Hambantota to Jaffna and from Colombo to Trincomalee.
He further said the new government has taken every possible effort to resolve issues with respect to allegations of human rights violations.