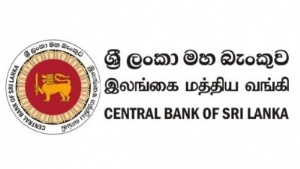 The Central Bank of Sri Lanka (CBSL), on behalf of the Government of Sri Lanka (Sri Lanka), successfully raised US$1,500 million 10-year International Sovereign Bonds (Bond) with a coupon of 6.850% per annum at par on October 27, 2015.
This marks Sri Lanka's ninth US Dollar benchmark as well as the largest offering in the international bond market since 2007, Central Bank said in a Press Release.
The Bonds have been rated 'BB-', 'B1' and 'B+' by Fitch Ratings, Moody's Investors Service and Standard and Poor's respectively.
Citigroup, Deutsche Bank, HSBC and Standard Chartered Bank were Joint Lead Managers and Bookrunners of this successful transaction.
Final order books stood at US$3.3 billion from 290 investor accounts, achieving an over subscription ratio of 2.2 times. The allocation of the Bond was 55% for The US, Europe 29% and Asia 16%. The allocation by investor type was 88% for fund managers, banks 9% and pension / insurance agencies 3%.
The outcome of this Bond issuance shows the continued investor confidence in Sri Lanka, despite the volatility in the international bond market.